Hi, I'm Helena!
In my childhood I was a reader, a dreamer, a thinker. In my adulthood I have been a professional actor, a jack-of-all-office-trades, a wife, a full-time mother to three children, a volunteer in many different settings, and now a professional sophrologist. I love supporting people and helping them thrive. I believe that this life is meant to be enjoyable and meaningful, and that we have all that we need for the journey within us. I love being with my family, both human and furry (we have two dogs called Bertie and Pongo, and two cats called Pippin and Bramble); reading all sorts of books; walking across the fields with the dogs; being by the sea; meeting people and connecting with friends. I live in Suffolk, UK.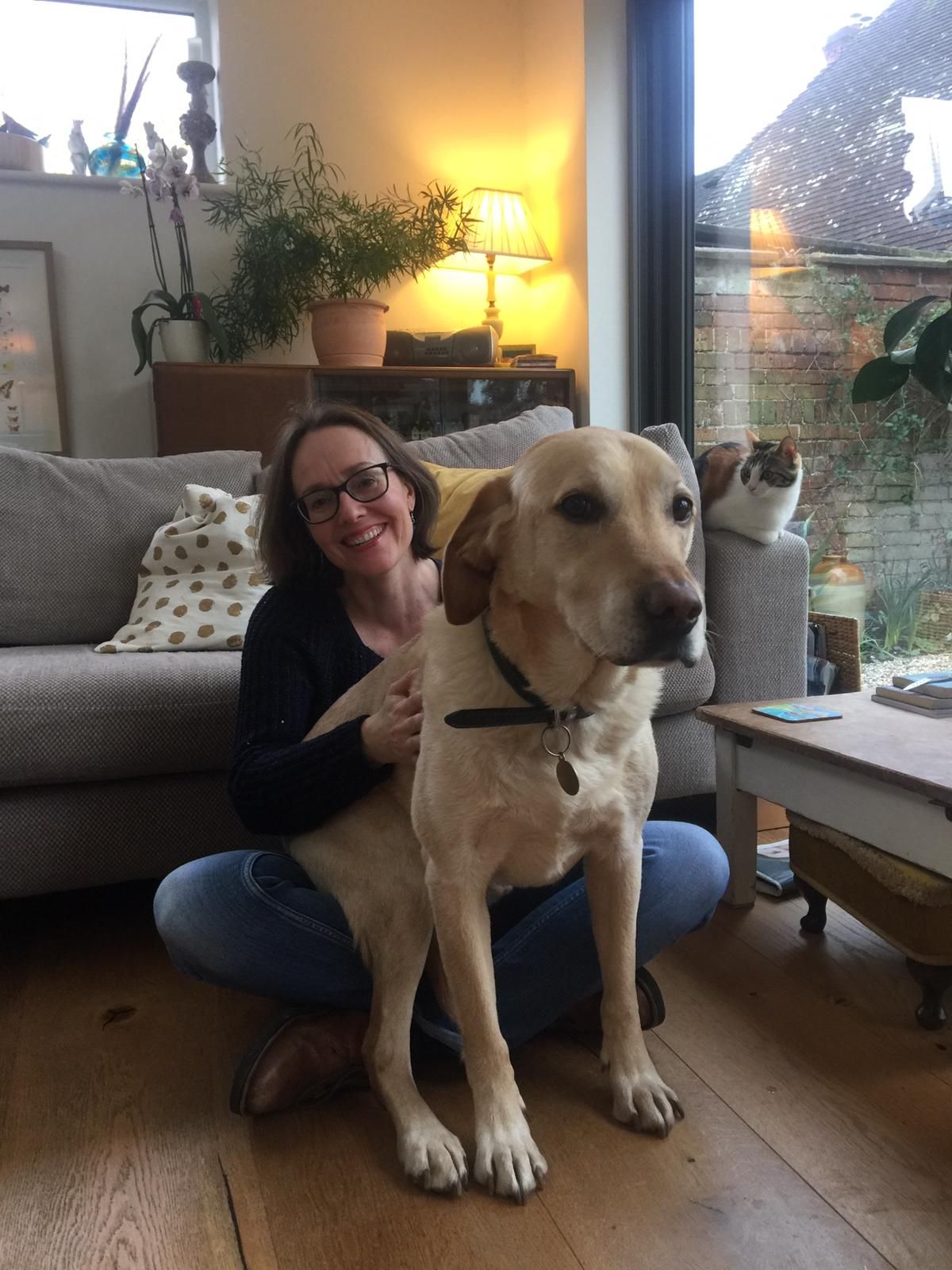 I encountered sophrology a few years ago during a period of chronic ill health, both physical and mental, and it became an important part of my recovery from dizziness, migraine, tinnitus, numbness in hands, back pain, anxiety and other symptoms. You can read more about this in my blog...
Fast forward to July 2020... and I qualified as a professional mind-body therapist in July 2020, with accreditation from the European professional body FEPS.
I now offer services to clients, both online and in person, who would like support in facing life's challenges and increasing their wellbeing.
Please do get in touch if you would like to explore working with me.
And do follow me on Facebook and Instagram to stay up to date! The links are at the top of the page.
Please click on the button and read more about how I can help you - I'm really looking forward to meeting you!
If you would like to read about my personal journey, please see the blog! I also talk there about how I work with children, with teens, and in different life situations.